ShipShape specializes in marine canvas and upholstery. Please consider our products: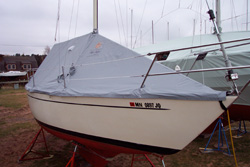 Frame-less Winter Covers
Give up your shrink wrap and choose a ShipShape frame-less winter cover for your sailboat. Built with rugged construction and materials this cover is a simple and economical way to protect your investment. With a helper it can be easily installed in just a couple of hours. Utilizing the boom and a forward strut there are minimal components to manage, making for a simple and straight-forward solution!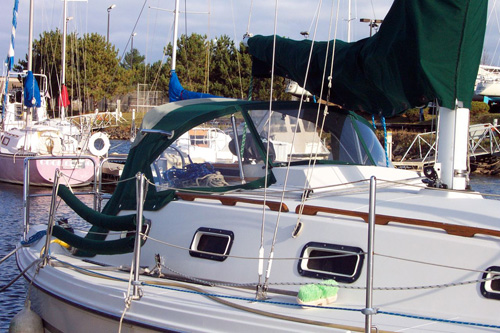 Canvas Dodgers
Sailboat dodgers are important to sailors. They provide the helmsman and crew protection from the elements. We take the time with each customer to ensure that no design details are overlooked. Your attractive and well built dodger will provide you many years of comfort and enjoyment.

Biminis
Biminis provide you with protection from the rain and the sun. They endure the elements while protecting the sailors underneath. Biminis are widely recognized as one of the most effective means to protect your skin from the cumulative effects of the sun's harmful UV rays.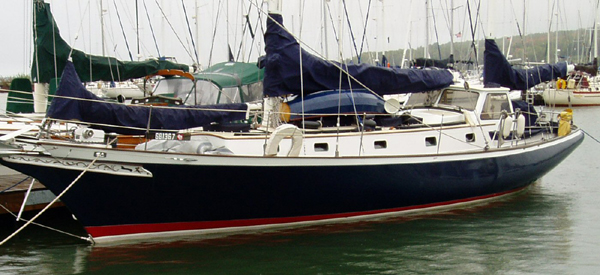 Boat Canvas
ShipShape is a full service canvas shop. We offer Lake Superior boaters custom canvas design, installation, and repairs. If it is sewn and used on a boat, we can make it. Click here to see more examples of other products we offer including sail covers, weather cloths, wheel covers, hand rail covers, and more!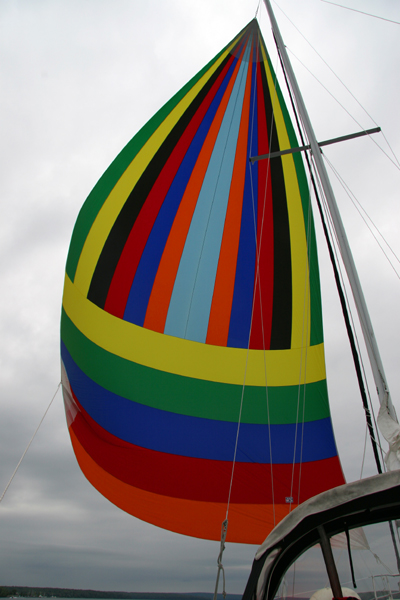 Sail and Canvas Repair
Being sailors ourselves we understand the importance of having quick turn around on sail repairs. We will make our best effort to get you back on the water as soon as possible. Consider having your sails serviced on a regular basis in the off-season. It will help catch any small problems before they become big problems. We will lay out your sail and check for any wear or damage, and can coordinate cleaning if necessary. Finally we flake your sail so it is ready to go for next season.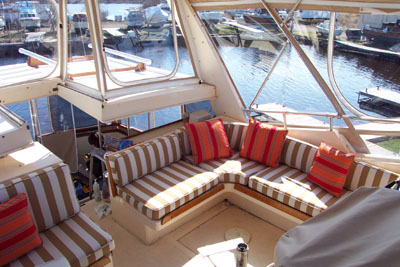 Boat Upholstery
Upholstery work is often the finishing touch on your project. We use high grade foams, fabrics, and threads to provide you with the quality and durability you deserve.